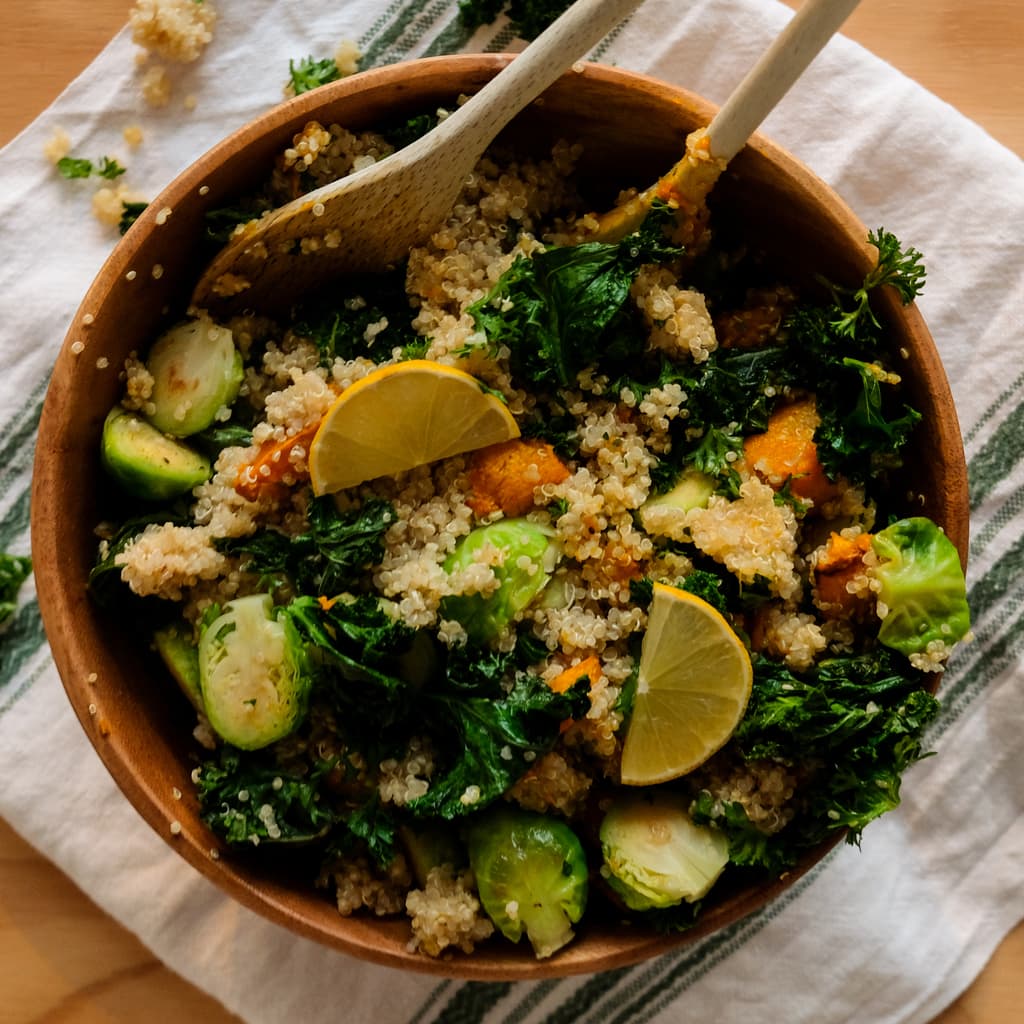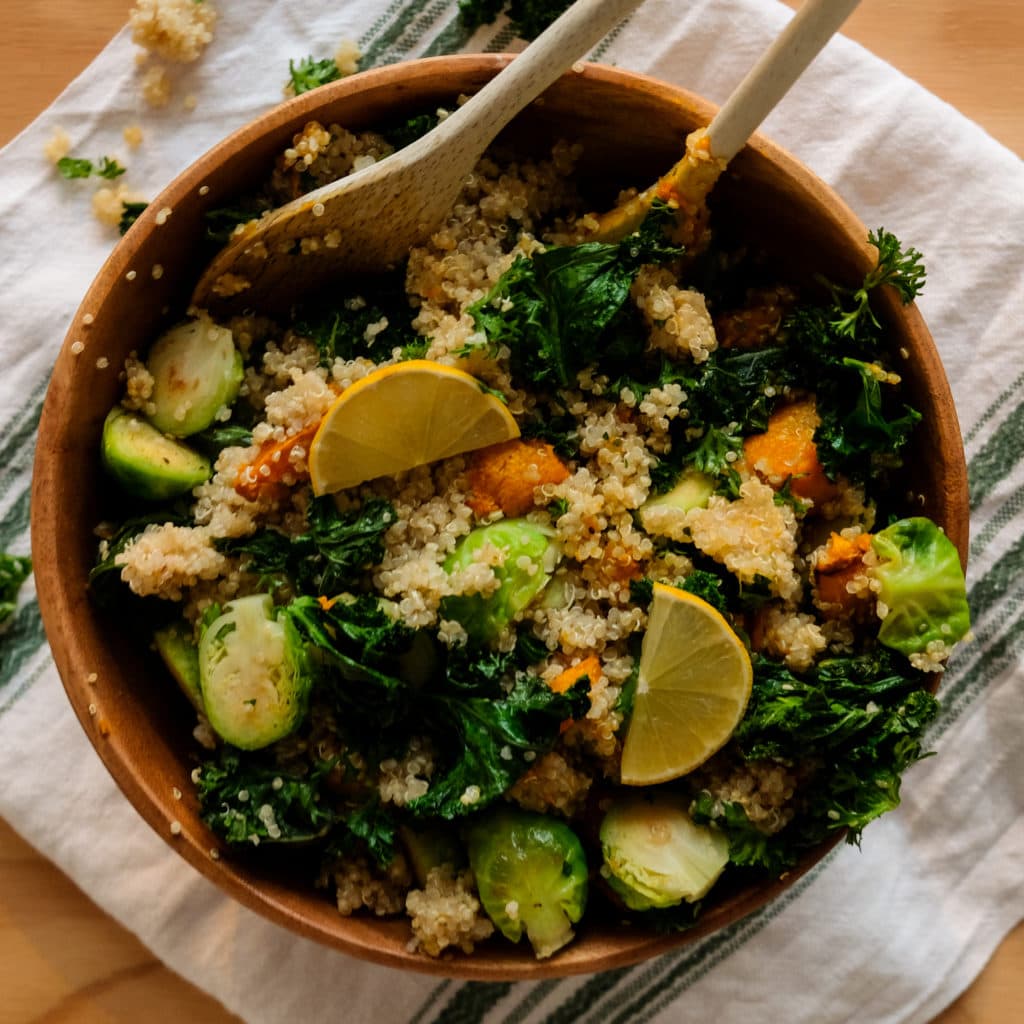 Quinoa! I love this stuff. It's so incredibly versatile and it tastes…. mhmmm so good! I think we eat quinoa probably like three times a week and the salads are my personal favourite. This quinoa salad is super healthy and makes a great light dinner. We really like to make this salad in bulk as well, so that we can have the left overs for lunch the next day.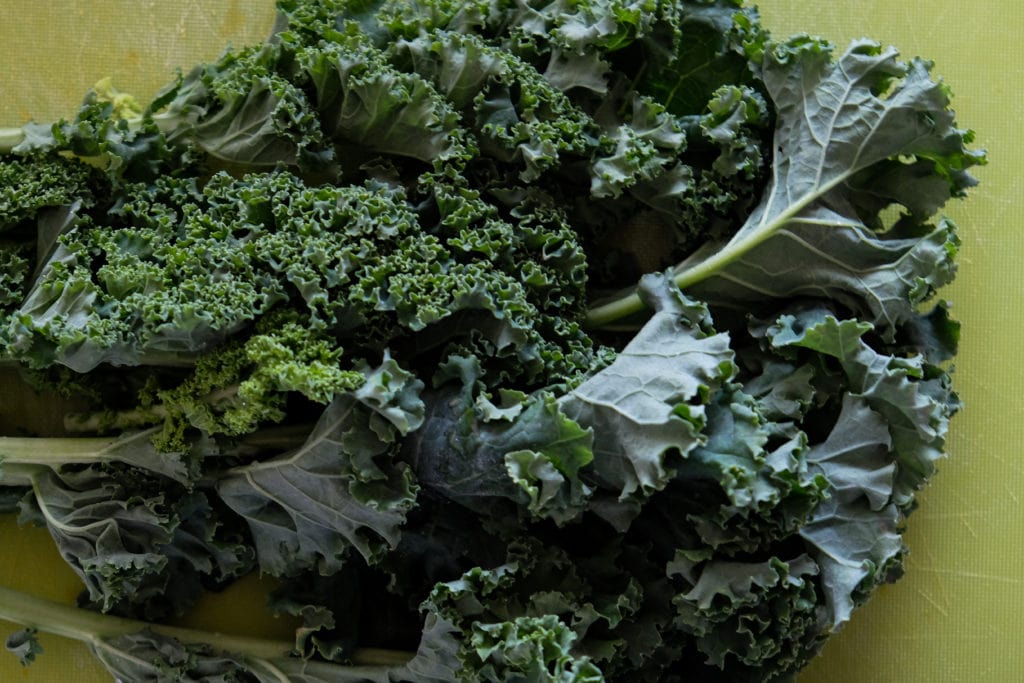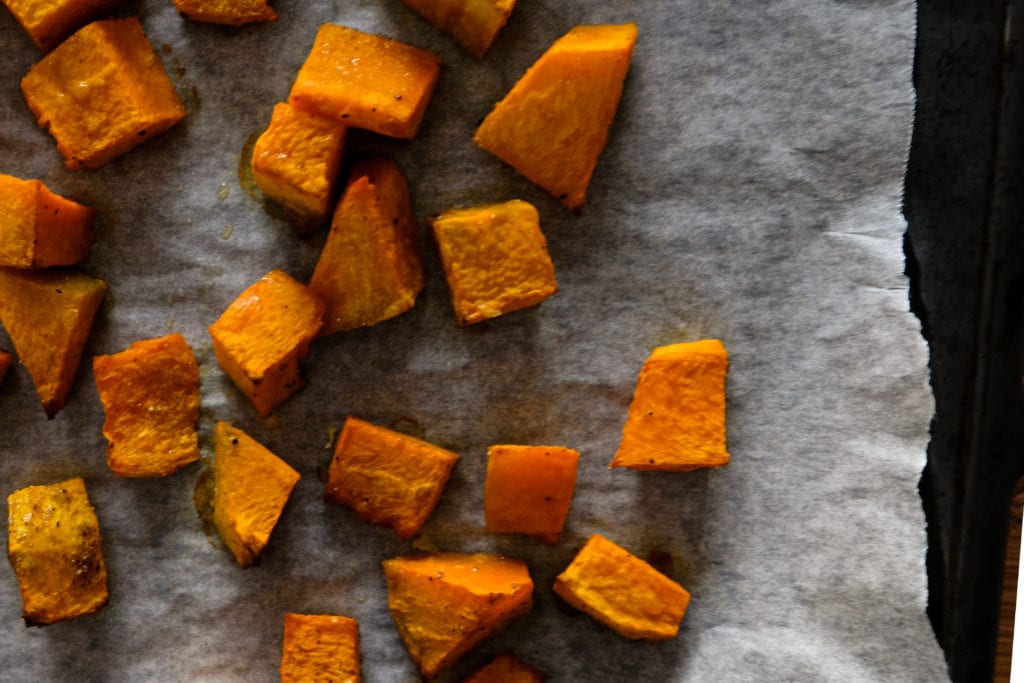 This salad is made from quinoa, pumpkin, kale and Brussels sprouts. You may be surprised – Brussels sprouts?! I know, they're probably the most hated vegetable out there and I hated them for a very long time too. Until Jeremy made them once for me. There is a trick to it: fry them, don't steam them and don't be shy on the oil. I really hope you give this salad and the Brussels sprouts a try and please let me know how it goes and tag us on instagram #nothangryanymore.
xx Annick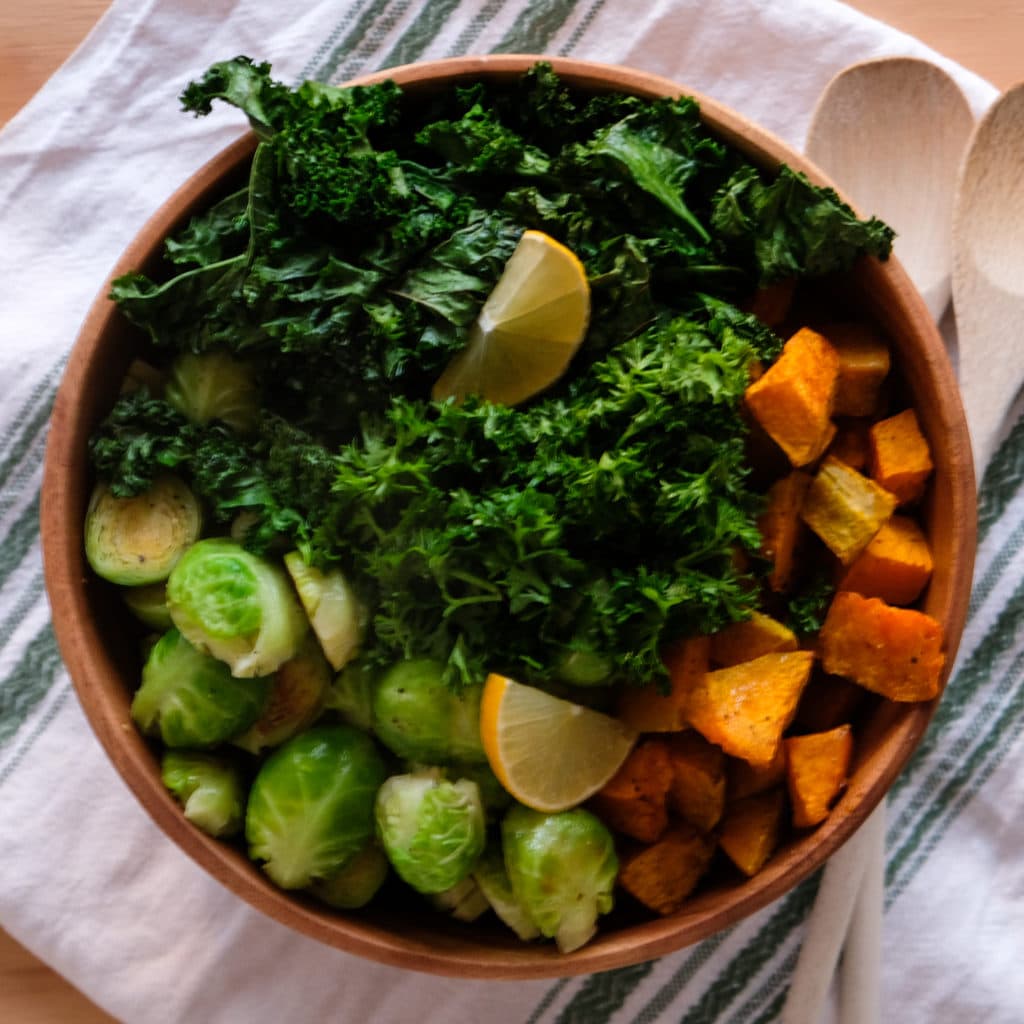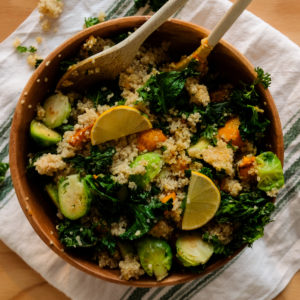 Healthy Quinoa Salad
Incredibly easy, healthy and delicious quinoa salad. Great for dinner and/or meal prep for the week!

(Click on the stars to vote!)
Ingredients
250

g

Quinoa

50

g

Kale

500

g

Pumpkin

500

g

Brussels Sprouts

Parsley

chopped

Salt

Pepper

Olive oil

Lemon juice
Instructions
Preheat the oven to 180°C and cut the pumpkin into 3x3cm cubes and season them with salt, pepper and a splash of olive oil. Roast for about 25 minutes or until done.


Rinse quinoa and cook in boiling salted water for 15 minutes. Once done, drain the quinoa and put it into the salad bowl.


Wash the kale, cut it into pieces and fry for about 2 minutes in a little olive oil. Then add kale to the salad bowl. (Kale is also really good raw, if preferred)


Wash and prepare Brussels sprouts, cut them in half and fry in a little olive oil for about 2 minutes. Add a splash of water and put a lid on for 2 minutes to steam. Remove the lid and continue frying the Brussels sprouts until a little golden and crispy on the bottoms. Once done, move them to the salad bowl.


Keep the sauce simple: Add salt and pepper to the salad and top it with fresh lemon juice and parsley.