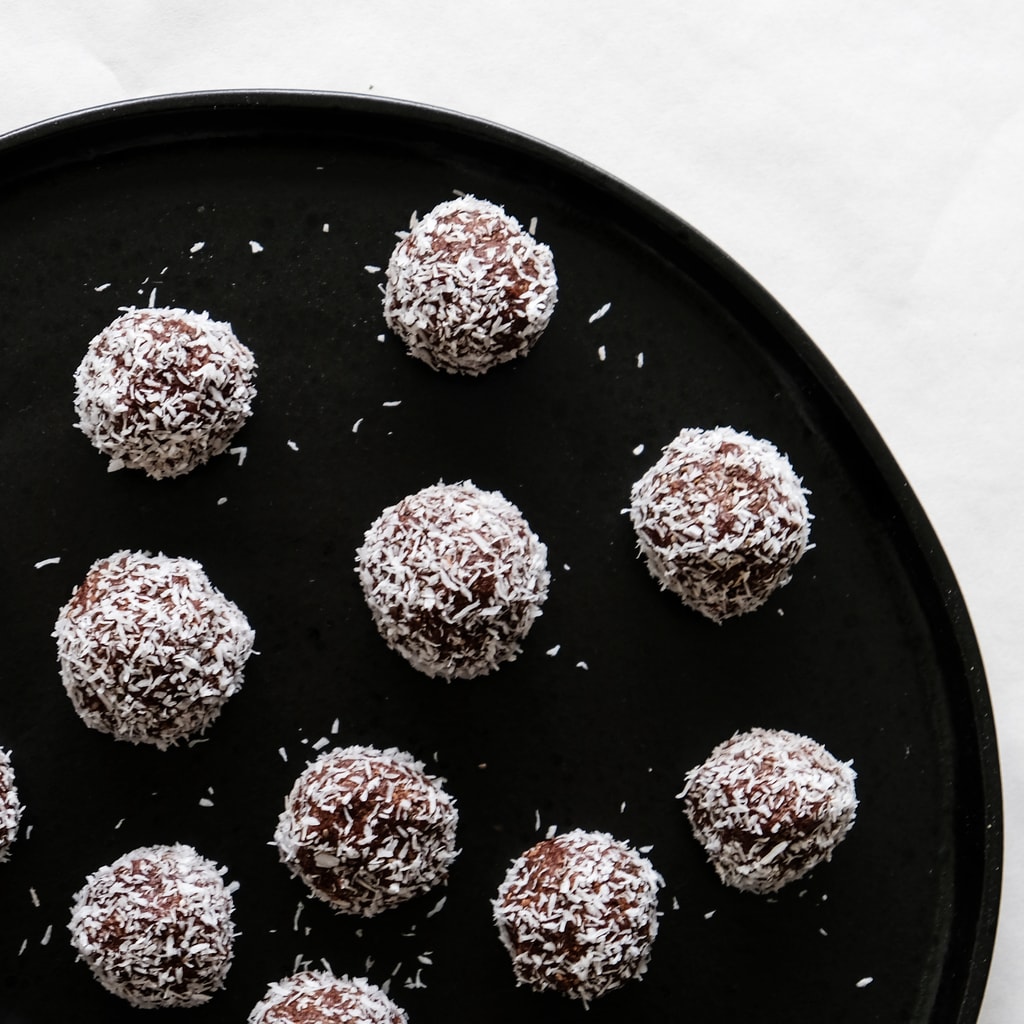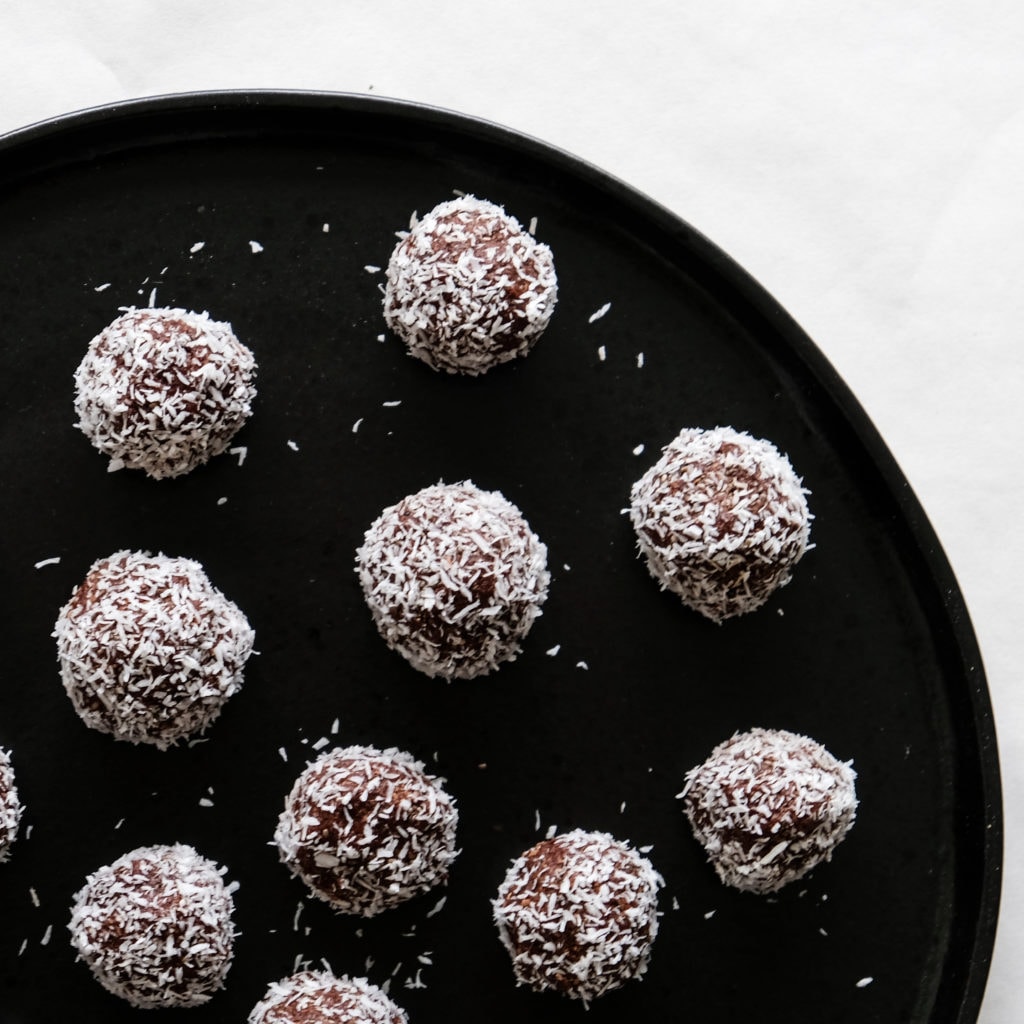 CHOCOLATE and COCONUT! A match made in heaven and two of my absolute favourite things to eat when it comes to sweets. I'm very much a sweet tooth and love love love dessert. But I also like to stay healthy. This is where bliss balls come in very handy. They're refined sugar free and as a dessert, they're not only damn delicious but they're also a lot healthier than most desserts out there.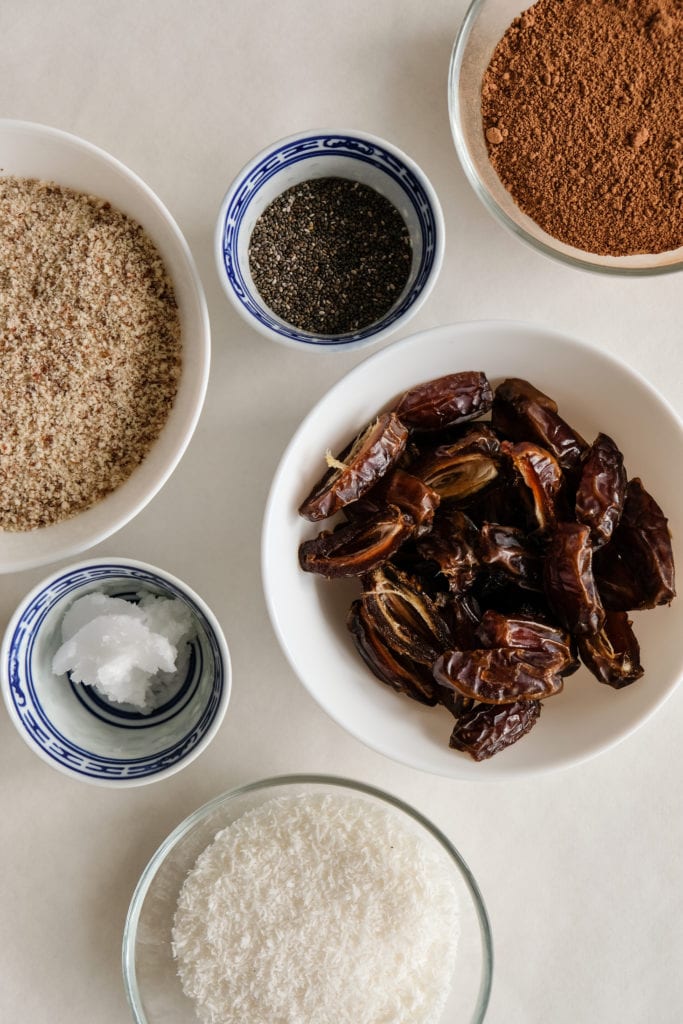 In saying that, I don't believe that there is any dessert that is actually healthy. For me a dessert is a small, delicious sweet treat that I enjoy after dinner. And because it's a sweet treat it contains sugar. And although fructose is a lot better for you than refined sugar, it is still sugar which is something I keep in mind while eating these bliss balls too. It's a dessert and not a meal.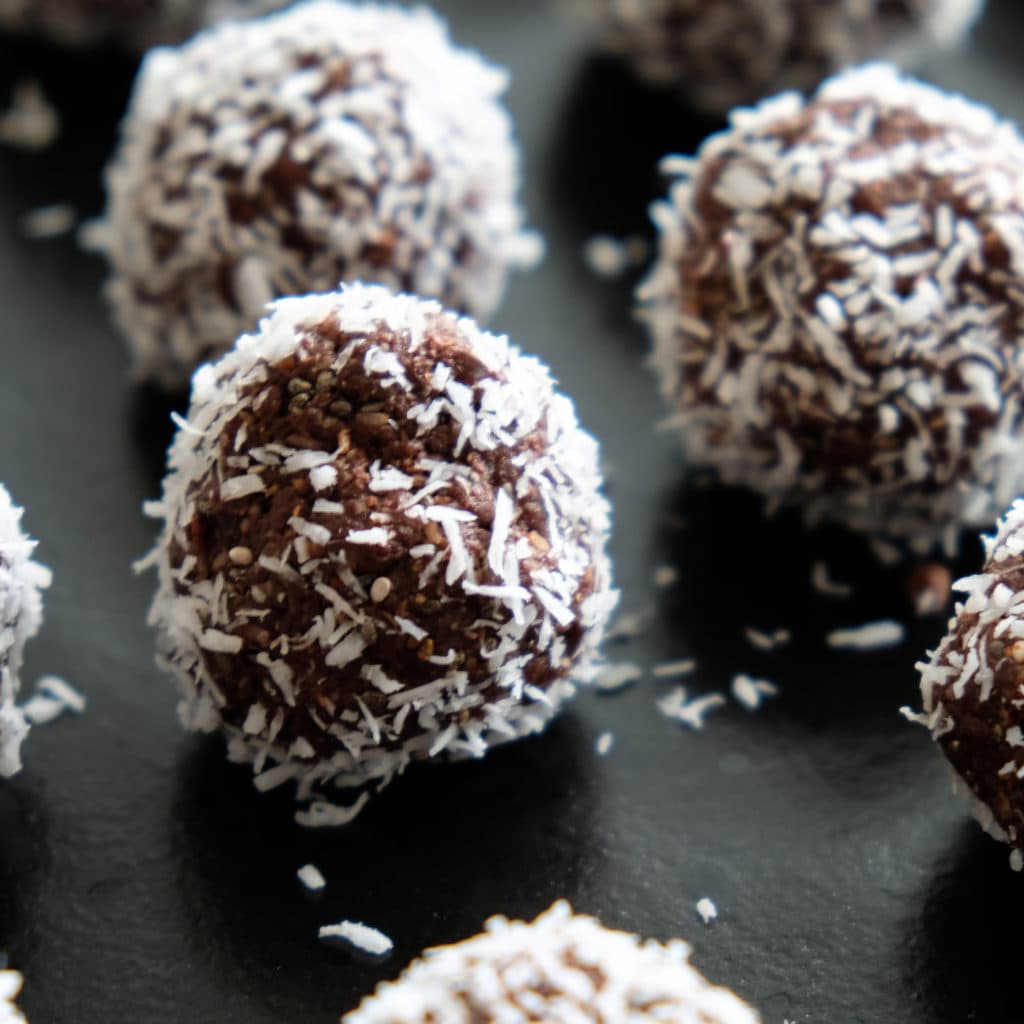 For this recipe you only need six ingredients and if you're just a little bit of a health nut, you probably have all of them at home already. How convenient! Another good thing about the recipe? You're done in ten minutes and have dessert for the next couple of days sorted!
I hope you enjoy this recipe. Let me know if you made them. I'd love to see your creations so please tag me on instagram (@nothangryanymore).
xx Annick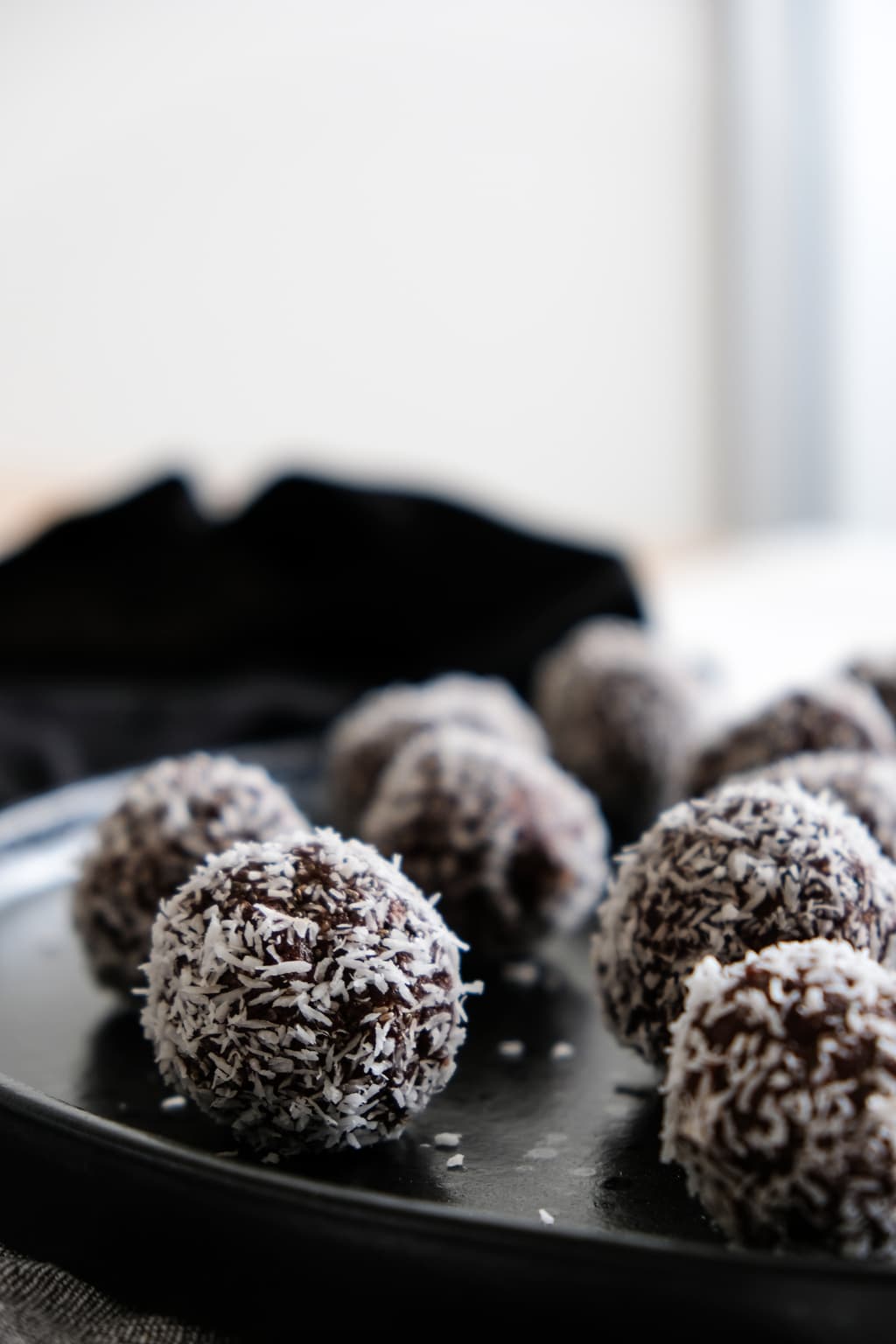 Chocolate-Coconut Bliss Balls
Easy, quick and delicious dessert made in under 10 minutes!

(Click on the stars to vote!)
Ingredients
200

g

Dates

pitted

100

g

Almond Meal

50

g

Desiccated Coconut

(extra for decoration)

50

g

Cacao Powder

20

g

Chia Seeds

20

g

Coconut Oil
Instructions
Put all ingredients in a food processor or blender and mix for about 2 minutes until all combined.

Prepare a dish with some extra desiccated coconut.


One by one form little balls out of the dough and roll them in the desiccated coconut.


They can be eaten straight away or kept in the fridge for about 5 days.

Notes
If you don't have any cacao powder or can't find it in your local shop, cocoa powder works just as well. I find that cacao powder gives the bliss balls a stronger chocolate flavour, this is why I prefer using it.
The bliss balls freeze really well too, in case you'd like to keep some for later.
Nutritional Information:
One Bliss Ball
Calories: 131  Fat: 7.6  Saturated Fat: 3.8g  Sodium: 1mg  Carbohydrates: 10.5g  Sugar: 9.2g  Fiber: 3.8g  Protein: 3.3g 
Nutrition Facts
Chocolate-Coconut Bliss Balls
Amount Per Serving
Calories 131
* Percent Daily Values are based on a 2000 calorie diet.