Anyone else addicted to granola? I don't know about you, but I could eat granola anytime of the day. Whether it's together with some fruit and coconut yoghurt or in a smoothie bowl, I just love it. I realise there are people who don't eat breakfast, but I'm definitely not one of them. I need to eat something in the morning to feel good and get myself ready for the day. Granola is one of my favourites because it is such a fast meal and I usually don't feel like cleaning up a lot of dishes in the morning.
The good thing about making your own granola is, that you know exactly what goes in it and you can adjust it to your taste as much as you like. This super simple 6-ingredient granola is healthy, so delicious and it keeps you feeling full until lunch.
Let's make some granola!
xx Annick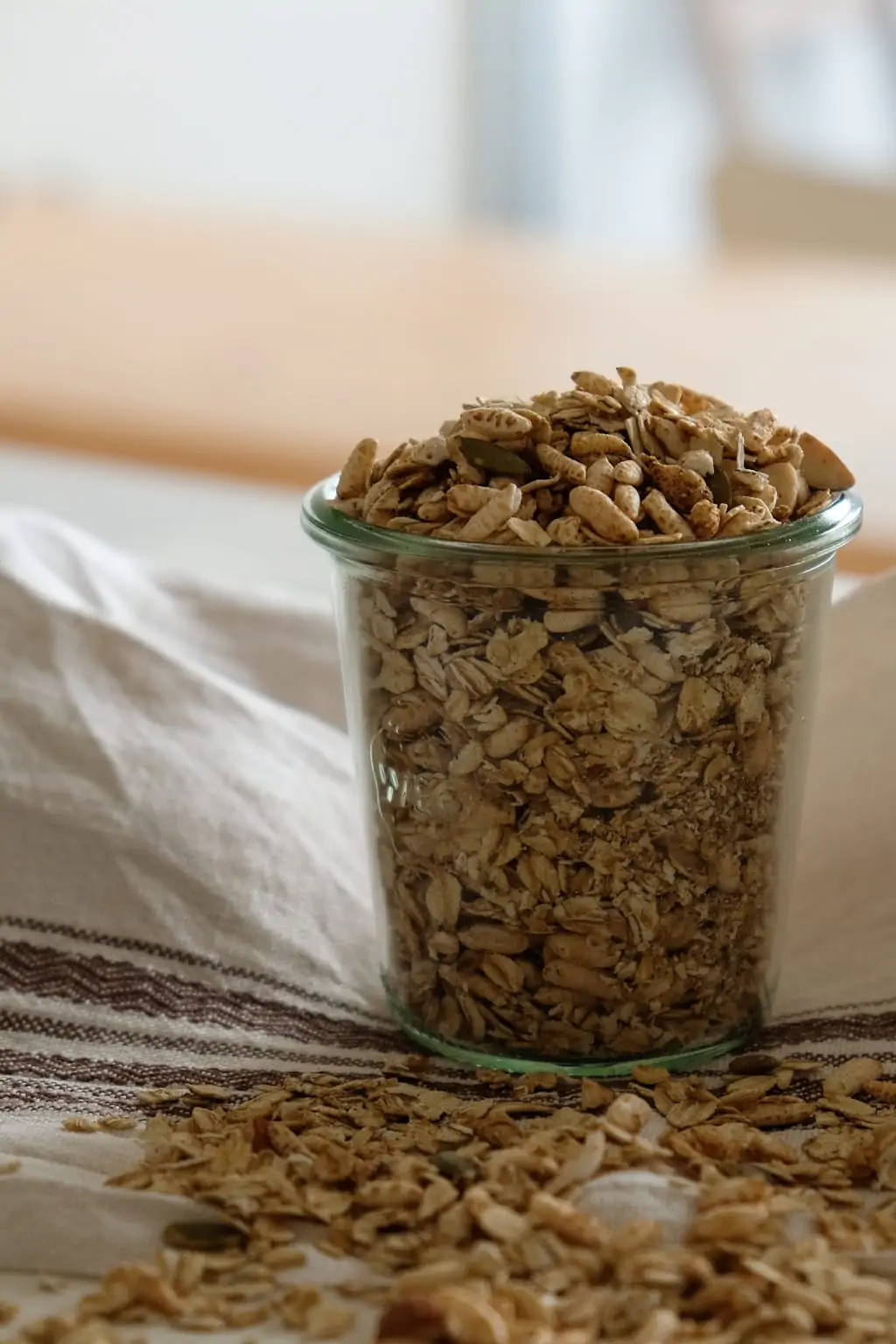 Super Simple Granola
Healthy and delicious granola for your everyday breakfast!

(Click on the stars to vote!)
Ingredients
400

g

Rolled Organic Oats

50

g

Puffed Rice

50

g

Almonds, chopped

30

g

Pumpkin Seeds

50

g

Maple Syrup

1

tsp

Ground Cinnamon
Instructions
Preheat the oven to 160°C


Mix all the ingredients in a big bowl and then transfer to the tray. Bake for 20 minutes, mix the granola half way through to ensure even baking.


Take the granola out of the oven and let completely cool down. Then transfer to airtight container.