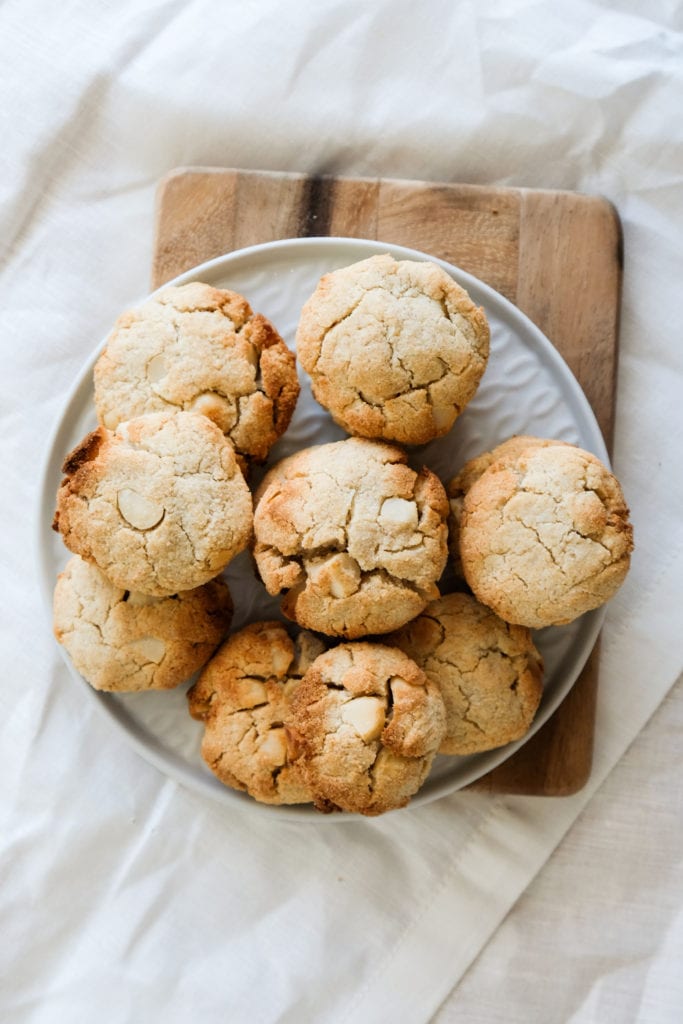 It's December! Yay! It's my favourite time of the year. My birthday is coming up, and obviously Christmas is just around the corner. So what better thing to make in the kitchen than delicious cookies?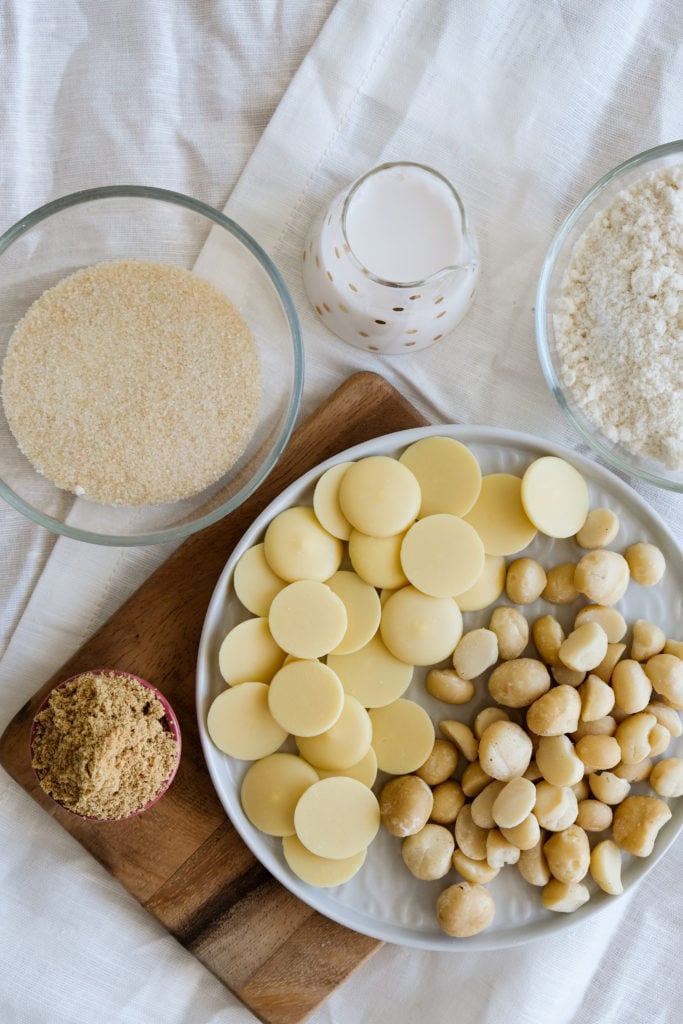 I am a HUGE dark chocolate fan, but sometimes I like to change it up a little. These White Chocolate Macadamia Cookies are so delicious and quite possibly the best cookie recipe I've ever made.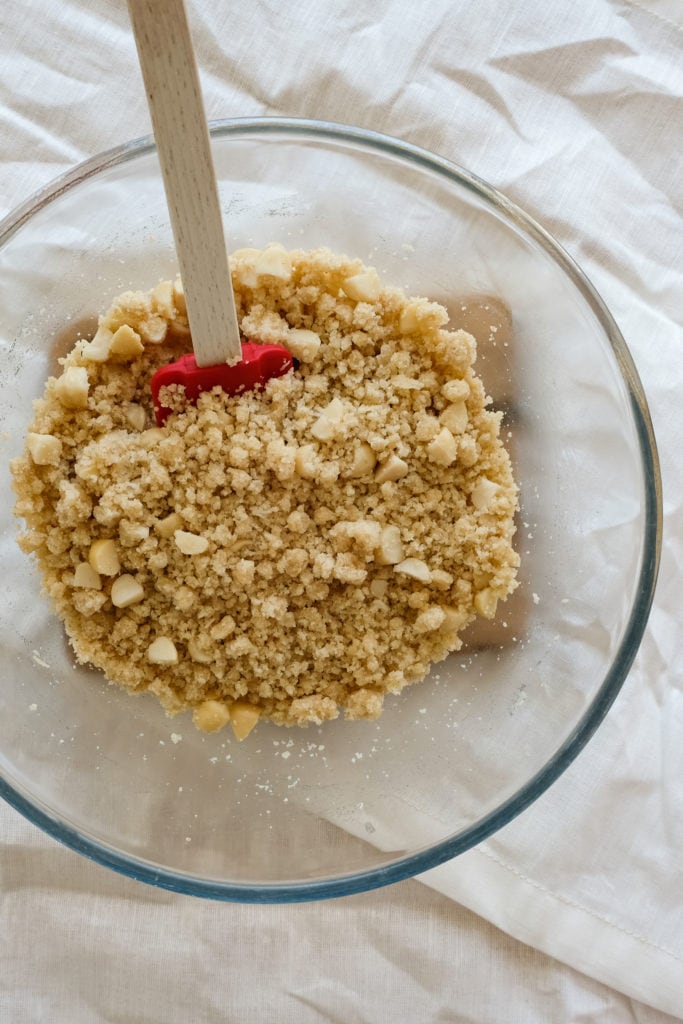 I didn't use actual white chocolate chips, but instead I melted cacao butter together with coconut oil. It works perfect together with the macadamia nut chunks and it makes  the cookies melt in your mouth – so good!
I really hope you enjoy this recipe. If you do, please let us know and tag us @nothangryanymore on Instagram with your creations.
Happy December!
Annick xx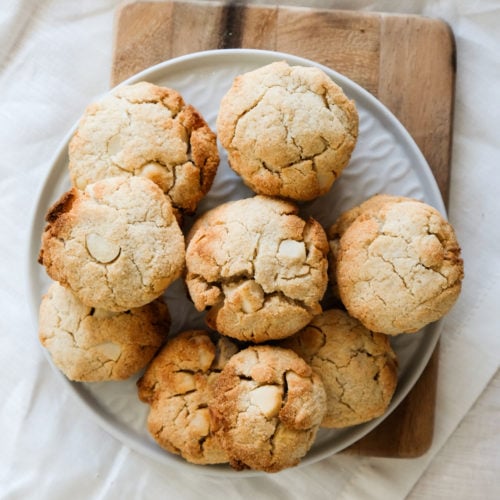 White Chocolate Macadamia Cookies
Easy, sweet and delicious cookies. The perfect treat after dinner!

(Click on the stars to vote!)
Ingredients
50

g

coconut oil

50

g

cacao butter

100

g

coconut flour

2

tbsp

flaxseed flour*

75

g

raw sugar

2

tsp

baking powder

100

g

almond milk

1/2-1

tsp

vanilla bean paste

80

g

macadamia nuts
Instructions
Preheat oven to 180°C.


Melt cacao butter and coconut oil in a small saucepan. Once melted put aside to cool down.


Mix coconut flour, flaxseed flour, raw sugar and baking powder in a big bowl.


Add almond milk, vanilla bean paste and coconut oil/cacao butter to the bowl and combine.


Chop macadamia nuts, add to the bowl and mix everything together.

With a tablespoon take out dough bit by bit, roll in the hands and put the cookies on a baking sheet. The dough should make 10-12 cookies.

Bake the cookies for 15-17minutes. Let cool down and then enjoy!

Notes
*Instead of flaxseed flour, you could make 2 flax eggs (2tbsp flax meal + 6tbsp water, left aside for 5min and then added to the bowl together with the liquid ingredients)
Nutritional Information
1 cookies (out of 12)
Calories: 197 Fat: 14.6g Saturated Fat: 8.8g Sodium: 21.6mg Carbohydrates: 8.1g Sugar: 7.1g Fiber: 3.5g Protein: 2.7g