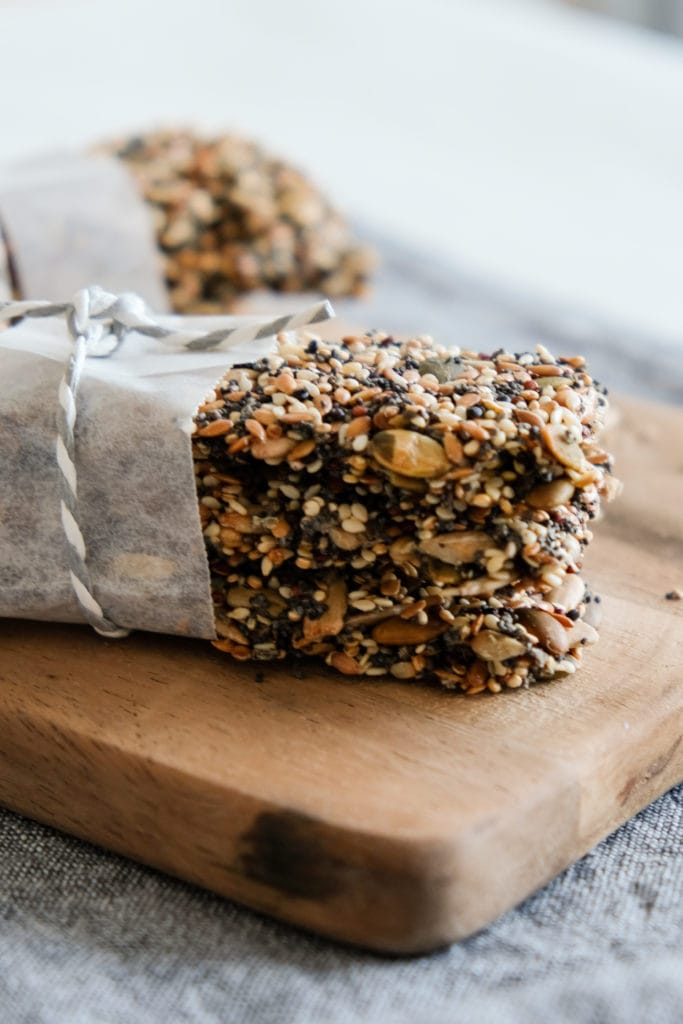 I'm not a huge snacker but whenever I feel a little peckish I usually crave chocolate (who doesn't?) or seeds. Because seeds are a lot healthier than chocolate, I thought I could share one of my favourite snack recipes using all kinds of seeds.
These 7-seed crackers are great as a healthy snack but also work wonders when they're crumbled on top of soup, especially pumpkin soup. They are even a great source of iron and take only ten minutes to prepare!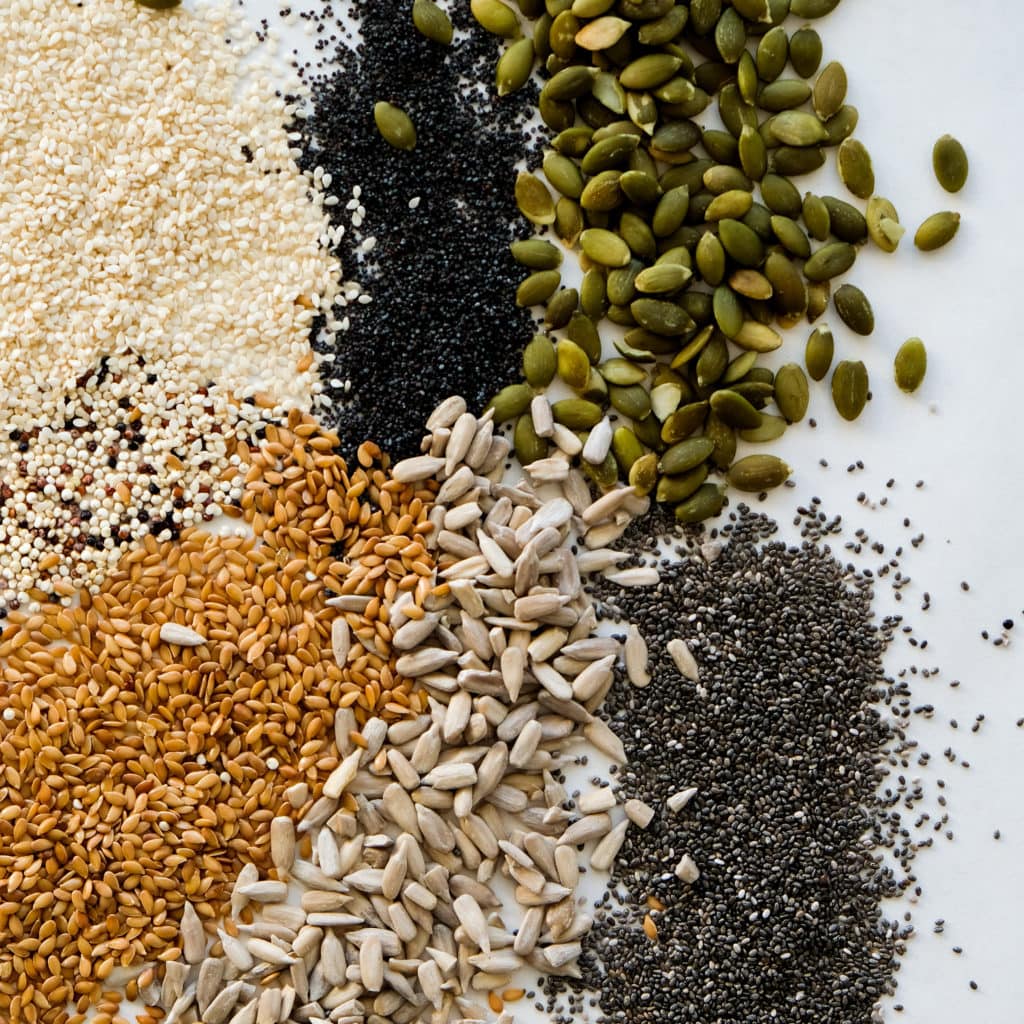 For these crackers, I used (as the name suggests) 7 different seeds: Chia, Flax, Pumpkin, Sunflower, Sesame, Poppy, and Quinoa. Plus there is some water and salt in the mix as well. The chia seeds mixed with the water will hold everything together properly so that you actually get crackers and not just a bowl of roasted seeds.
I hope you enjoy this recipe and if you do, please tag us @nothangryanymore on Instagram.
Annick xx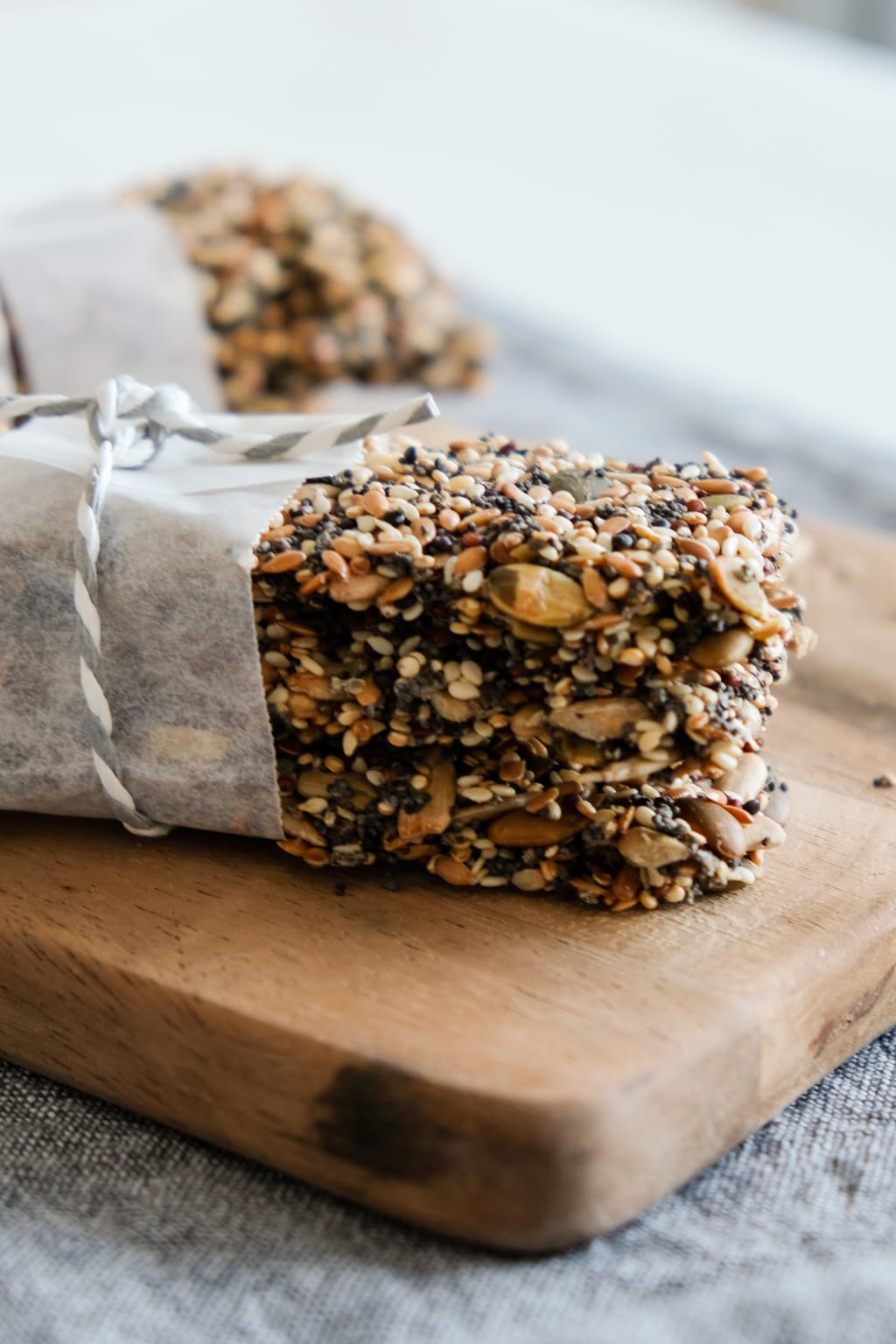 7-Seed Crackers
Easy recipe that makes a great, healthy snack!

(Click on the stars to vote!)
Ingredients
30

g

Chia seeds

50

g

Flax seeds/Linseeds

50

g

Pumpkin seeds

50

g

Sunflower seeds

30

g

Sesame seeds

30

g

Poppy seeds

50

g

Quinoa

1

pinch

Salt

120

ml

Water
Instructions
Put all the seeds and the salt in a bowl and mix.


Add the water and mix again. Then let sit for about 5 minutes. This way the chia seeds will be able to bind everything together.


After 5 minutes, spread the mixture on to the tray. Bake for 30 minutes.


Take the seed mixture out and cut into 12 pieces. Then put them back on the tray and bake for another 15 minutes.

Take the tray out and leave the crackers to cool down. Then enjoy!


Preheat the oven to 180°C and put a baking paper on to an oven tray.

Notes
Nutritional Information
1 Cracker
Calories: 122 Fat: 9 Saturated Fat: 1.1g Sodium: 124.2mg Carbohydrates: 4.5g Sugar: 0.7g Fiber: 2.4g Protein: 5g